Mission

YWCA World Service Council
The YWCA World Service Council is comprised of women with a global vision who care about our changing world and champion the work of the YWCA USA and World YWCA in their commitment to dignity, freedom, justice and peace.
World Service Council Priorities Include:
– Raising significant funds and providing volunteer resources for the World YWCA, International Building Fund and YWCA USA.
– Informing members of the social, political and economic forces affecting women and their opportunities for growth and development.
– Communicating and following international issues through the World YWCA website, Common Concern Magazine, reports from the World YWCA, International Building Fund, YWCA USA publications and its own WSC newsletters and WSC website.
– Holding an annual luncheon meeting in the fall at interesting locations with distinguished speakers.
– Hosting a reception for World YWCA delegates attending the UN's Commission on the Status of Women hearings in late winter.
– Participating in selected YWCA USA meetings, seminars and leadership events.
– Attending relevant national and international conferences and workshops.
– Providing hospitality to visiting World YWCA leaders and dignitaries.
The Mission of the World YWCA
The World YWCA vision is of a fully inclusive world where justice, peace, health, human rights, freedom and care for the environment are promoted and sustained through women's leadership. Visit www.worldywca.org.
The Mission of the YWCA USA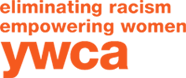 The YWCA is dedicated to eliminating racism, empowering women and promoting peace, justice, freedom and dignity for all. Visit www.ywca.org.
World YWCA Affiliated National Associations
Africa
Angola
Benin
Botswana
Burundi
Cameroon
Congo Brazzaville
Congo
Ethiopia
The Gambia
Kenya
Lesotho
Liberia
Madagascar
Malawi
Mauritius
Mozambique
Namibia
Nigeria
Rwanda
Sierra Leone
South Africa
Sudan
Tanzania
Togo
Uganda
Zambia
Zimbabwe
Asia
Bangladesh
China
Hong Kong
India
Indonesia
Japan
Korea
Malaysia
Myanmar
Nepal
Pakistan
Philippines
Singapore
Sri Lanka
Taiwan
Thailand
Caribbean
Antigua
The Bahamas
Barbados
Belize
Cayman Islands
Grenada
Guyana
Haiti
Jamaica
Montserrat
Puerto Rico
St. Vincent & The Grenadines
Suriname
Trinidad & Tobago
U.S. Virgin Islands
Europe
Albania
Belarus
Belgium
Bulgaria
Czech Republic
Denmark
England & Wales
Estonia
Finland
France
Georgia
Germany
Great Britain
Greece
Iceland
Ireland
Italy
Latvia
Lithuania
The Netherlands
Norway
Poland
Romania
Russia
Scotland
Sweden
Switzerland
The Ukraine
Latin America
Argentina
Bolivia
Brazil
Chile
Colombia
Costa Rica
El Salvador
Honduras
Mexico
Peru
Uruguay
Middle East
Egypt
Jordan
Lebanon
Palestine
Pacific
American Samoa
Aotearoa/New Zealand
Australia
Fiji
Papua New Guinea
Samoa
Solomon Islands
Developing YWCA Associations
Africa
Burkina Faso
Central African Republic
Gabon
Ivory Coast
Mali
Senegal
Swaziland
Chad
Asia
East Timor
Mongolia
Vietnam