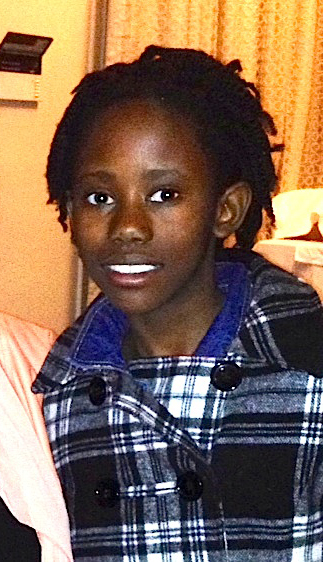 It all started with a simple invitation to this extraordinary young girl from Zimbabwe, Makanaka Chikowero, for her to come to New York to participate in the Young Women and Girls Forum hosted by the World YWCA and UN Women on March 7th in commemoration of the commitments made in Beijing for women 20 years ago.
Maka arrived in New York and was an immediate star as was her young mentor Farirai. They met with the UN Women Executive Director, Dr. Phumzile Mlambo Phumzile Mlambo-Ngcuka, and Maka was among the featured girls invited to present the key messages of the Young Women's Forum to leaders and UN Officials at the end of the day.
Maka joined thousands of people marching for Gender Equality on International Women's Day, March 8. She walked from the UN Dag Hammarskold Plaza to Times Square and was invited to the stage standing next to Mama Getrude Mongella who chaired the Beijing Conference and with the UN Women E.D who invited her to pass the message that the next decade is for girls. She stood on stage with her placard calling for the world to listen to the voices of girls.
On March 9, Maka nd Farirai joined other girls at a breakfast meeting hosted by Nike Foundation to support the joint advocacy for the Girl Declaration. She carried the flag with confidence.
And on March 10, Maka and Farirai were invited by the UN Secretary General to be among the girls to launch the UN SG report on health, "Every Woman, Every Child."
Thanks to Rozaria Memorial Trust for supporting these two girls and all the mentors and friends from the World YWCA who belong to #teamMaka.