WSC member and filmmaker Abigail Disney has just launched a new documentary that addresses economic inequity on a scale that surpasses any time in American history. Titled "The American Dream and other Fairy Tales," Disney targets her family business to shed light on how the Disney theme parks have moved from a labor force that was prioritized in the 50s, 60s, and 70s to today when now the focus is on shareholders and CEOs who earn upwards of 800 times more than the average employee. In the film, she tells the story of several Disney custodians who are struggling to find decent housing and enough food to sustain their families despite working long shifts at Disneyland.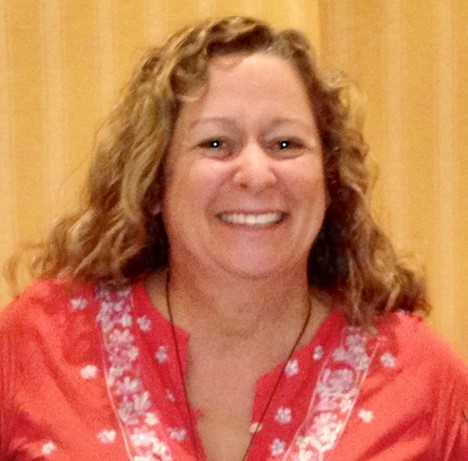 As a descendant in the famous family, she plays no role in the corporation and has been critical of recent CEOs' salaries to the point that she has actively campaigned for higher taxes for the wealthy. She believes her conservative grandfather, Roy Disney, would never have tolerated employee hunger at the "happiest place on earth." In the film Abby traces the downfall of a more humane American capitalism in the middle of the last century to the corporate greed today caused by the abject failure of trickle-down economics and systematic racism that eliminated service to the people. The film depicts Abby addressing Congress with outrage about the immorality of what has been allowed to occur and coins the trickle-down ideology the "assholelefication" of America. She faults propaganda promoting government and labor unions as bad for allowing Wall Street to surge while Main Street is sinking.
Throughout the film Abby asks important questions like what happened to the social construct between corporations, labor and government that grew the middle class? Shouldn't everyone be making a decent amount of money decently? And why did more billionaires get minted during the pandemic while millions of others were furloughed and had to count on handouts to get by? The disparities brought by the pandemic were supposed to expose the inequality so it could be fixed but that is not happening.
Abigail insists however that the social structure that exists now is unjust and must be a priority issue to address. She concludes, It won't be easy, but with imagination and courage it can be changed."
A longtime social justice advocate and philanthropist, Abby earned high praise for her trio of films, "Women, War and Peace" and took on the gun lobby in "The Army of Light."
She and her husband created the Daphne Foundation in 1991 to fund programs that confront causes and consequences of poverty in the five boroughs of New York City. In 2008 she launched Peace is Loud, a nonprofit that uses media and live events to spotlight women who are building a culture of peace, and in 2012 she renounced her share of profits from the Disney family investment in Ahava cosmetics citing she could not profit from the plunder of occupied natural resources.