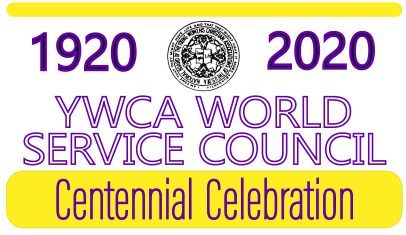 In acknowledgement of our centennial year and in response to a global crisis, the World Service Council is initiating an ambitious project to strengthen our outreach. Much like the YWCA acted during the World Wars with the creation of a War Council that led to the philanthropic World Service Council, we see the need to mobilize our Council by increasing our membership two-fold. To that end, we welcome new members to help fight the economic disparities and domestic violence uptick that this virus has spawned around the world.
We have learned of the many creative ways YWCAs across the globe are responding. It was no surprise that this phenomenal, historic women's movement acted immediately and as needed in their countries and local communities, to address the short and long-term risks being faced by girls, women and their families. And then in the best spirit of making lasting change and with your help, the World YWCA is encouraging, sustaining, and sharing these critical efforts.
Over the past several months we have all watched the world spin in response to the pandemic of Covid-19 and the ongoing effects of racism felt in every corner of the earth, across all economic, religious, ethnic peoples. We have all been asked to make choices and sacrifices to ensure the well-being of family, neighbors and ourselves. For many it has been an opportunity to appreciate the value of mutual caring.
A membership application can be found under "Join Us" and donating to this appeal can be easily done by checking the website's menu.
Thank you for your effort to help us succeed in this centennial membership project.