Dec. 2020
SIGNIFICANCE OF YOUNG WOMEN'S LEADERSHIP
Teaching, mentoring and nurturing young women has been pivotal to the YWCA movement in sustaining the future of the mission to empower women's leadership toward a more just world. The World YWCA internship program not only teaches, mentors and nurtures young women but uplifts their voices and places them in spaces where decisions are made. This is not a shadow program but one of responsible immersion, and it has been a proud priority of the World Service Council's funding efforts. Interns are selected in a competitive global process following calls for interns made to all YWCA member associations.
From 1991 to 2020 there have been 126 young women from 70 plus countries who participated as one year or short-term interns. All were given the opportunity to develop first-hand experience in different aspects of international and regional advocacy, program planning, communication strategies, resource development and fieldwork.
One-year interns spent 11 months at the home office in Geneva to help implement strategic priorities, network with member associations and partners, support international training events and represent the YWCA at key international events including the African Union forums, United Nations Human Rights Council and Commission on the Status of Women sessions.
Short-term interns were chosen to develop expertise on global issues related to women's leadership empowerment and rights including sexual and reproductive rights, HIV and violence against women. They were invited to participate in a global conference on these topics and/or UN Human Rights and Commission on Status of Women sessions.
The internship program has been intentional in increasing the number of globally-experienced and trained leaders who returned to their associations to provide leadership and improved understanding of the world movement. The success of the program is demonstrated in the following 2017 statistics: 11 percent became General Secretaries or Directors of their member associations, 12 percent became World YWCA board members, 38 percent were promoted to leadership positions when returning to their home countries. It is notable that 60 percent came from an Official Development Assistance (CDA) country.
INTERNS 1991-2017: RESPONSIBILITIES & OPPORTUNITIES
The very first one-year intern was Muna Killingback from USA who was able to attend the 1991 High Level Palestinian-Israeli Women's Peace Conference. She joined the World YWCA as Communications Secretary from 1994-2001. Today she is an esteemed academic researcher on the women's movement. It is interesting to note that Maria del Carmen DeVoto, an intern in 1992, is now working in the Peru government concerned with pandemic issues. Zin Mar Oo from Myanmar learned about democracy as an Asian doing her internship in Europe in 1995. She is currently the General Secretary of YWCA Myanmar. Natalie Fisher of Canada in 1996 represented the World YWCA "Habitat," the UN Conference on Human Settlements and attended the European YWCAs Study Session. She served as Deputy General Secretary of the World YWCA from 2004-2010. Judith Vink from Belgium went to West Africa in 1999 to work with the YWCAs of Togo and Ghana on leadership programs for young women. She went on to become the European YWCA president. In 2001, Natalia Aleksandrovich from Belarus assisted the UN High Commission for Refugees on one of the international training workshops. She later became the European Regional Director at the world office. Ennita Manyumwa of Zimbabwe worked with the team preparing for the Young Women's Forum in 2003 and later joined the World Health Organization. Caterina Lemp from Chile who is now on the World Office team not only as governance and member service specialist but also very involved with the internship program came to Geneva as a one year intern in 2007.
Andrea Nunez from Mexico experienced cross-cultural travelling opportunities, supporting the 2010 Vienna International AIDS conference, helping with the Women Leading Change Award and participating in a witness trip to Palestine. She went on to become the president of YWCA Naucalpan. Nagham Nassar of Lebanon delivered the NGO speech at the UN during the 2012 International Day of Solidarity with the Palestinian people. She was recruited by YWCA Lebanon as its National Youth Coordinator. Ashkhen Aslikyan from Armenia participated in the 2017 Commission on the Status of Women and worked on programs and projects for the Human Rights Council Youth Forum and the African Ambassador Program. Also, in 2017, Amany Abu Awad from Palestine shared her peace message and story in different venues including the Human Rights Council and with the Japanese Peace Messengers.
INTERNSHIP STRUCTURAL CHANGES
In 2018, new requirements from the Canton in Switzerland necessitated a change in the structure of the program. Interns were limited to a maximum of three months in Geneva. This prompted the World YWCA to explore the possibility of longer-term placements in collaboration with YWCA member associations for young women to have the benefit of cross-cultural learning and sharing.
Bella Masanya from Kenya who joined the Young Women's Engagement team for four months, and Jade Sara Brady who became part of the Grow and Transform team for a full year were hosted by the World YWCA in 2018. Bella worked with the Young Women's Engagement Team where her role largely focused on supporting the team to implement the new strategy of development and implementation of the young women's global campaign and framework. This included project proposal and report writing as well as supporting communication efforts within the movement. She was able to moderate a roundtable discussion at the United Nations on Child, Early and Forced Marriages. At the YWCA European Study Session in Budapest, Hungary, she met strong young feminist women with shared common interests.
Jade Brady focused on governance and the mechanisms used to maintain and grow the movement. She worked on revamping the member association survey to ensure the tool adequately takes the pulse of the movement, measures and evaluates accountability of and tracks progress towards Goal 2035. This survey will also be enabled by a new digital survey platform that will ease its completion for member associations, house key documents and their information, and enable the World Office to better visualize the movement through interactive maps and graphics that will highlight our reach and depth globally. She also assisted the Young Women Engagement team work on big funding proposals, attended the Human Rights Council taking part in a detailed training on the Convention on the Elimination of All Forms of Discrimination Against Women (CEDAW) and attended a 3-day training hosted by International Women's Rights Action Watch (IWRAW) which gave an in-depth analysis of the convention and practical tools and insights into engaging with the reporting to CEDAW for Civil Society Organizations' (CSO's).
YOUNG WOMEN'S LEADERSHIP COHORT
In 2019, the Internship Program was renamed, and young women leaders Janet Mwaba from Zambia, Rickol Julien from Grenada, and Isabella Diaz from Honduras were selected to be part of this first World YWCA Cohort. Naomi Woyengu, regional coordinator for Asia-Pacific in the RiseUp! Project, helped to guide them through their time at the World Office during some of the busiest months of the year, with additional support from staff and volunteers. Together, the four young women contributed to important World YWCA documents such as a new glossary and also worked on various other aspects of World Council. At World Council, they shared their experience and highlights at the World Office and also assisted with coordination and preparation. Janet served on the ad-hoc Steering Committee that coordinated many of the technical issues at World Council, and Rickol and Isabella were elected to be part of the World YWCA Board 2019-2023.
LEADERSHIP COHORT IN THE TIME OF COVID
Covid-19 further limited in-person internship experiences, but perseverance and determination in the World office led to interns participating through virtual platforms.
Today a new Leadership Cohort of young women are engaged through the World YWCA with experience in local and national associations while being virtually connected to each other and the World YWCA. The advantage of virtual work is the ability to add more young women to the cohort. For 2020-21 there are 10. They are Aallyah Thomas and Yedidyah Allen from Trinidad and Tobago; Zahra Al Hilaly from Australia; Rose Manga from Gambia; Nerat Pam-Hworo, Mayowa Oni-Orisan and Adaeze Munonyelu from Nigeria; Rajina Neupane and Roni Shakya from Nepal; and Hannah Athaliah James from PNG.
The interns did some pre and post work related to a learning session on movement building, governance and accountability led by Caterina Lemp. This involved reviewing the World YWCA Constitution as well as their national YWCA constitutions focusing on compliance, and affiliation standards using the YWCA Standards of Good Management and Accountability self-assessment tool. They virtually attended two global conferences. Global Perspectives, organized by the International Civil Society Center, was themed "Passion for Inclusion." The Accountable Now conference theme was "Re-thinking and Re-building: Exploring Opportunities to Transform the Civil Society Sector."
The work plan also includes the continued roll out of young women's consultation methodology, advocacy strategies, strengthening regional collaboration, intergenerational collaboration, resource mobilization and governance partnerships.
Obviously, in this new era of digital and virtual communication, there will be an investment in organizational systems and leverage of 21st century technology. A benefit of virtual gathering globally was a Zoom meeting between WSC officers and 2020 interns that was arranged by the World YWCA office on Nov. 25. It was a great meeting with break out rooms for more personal interaction.
2020 ALLY INTERN
While young women's leadership is the priority of the World YWCA, the significance of male allies is critical to the movement and the World YWCA welcomed Enoch Tumwine to Geneva over the summer. He is studying political Science at the University of Toronto and is a Munk School of Global Affairs Scholar. His assessment of his time with the YWCA was great praise for World YWCA's exemplary ability for Active Listening, Empathy which he describes as "humanity in their professionalism," and the Power of Change campaigns and advocacy at local, national and international levels to stop discrimination and injustice against women and girls.
2035 GOAL
At the 2015 World Council, the World YWCA set a goal for 2035: that "100 million young women and girls be involved in transforming power structures to create justice, gender equality and a world without violence and war; leading a sustainable YWCA movement, inclusive of all women." This statement drives the movement's energy and focus for all initiatives
World YWCA 2020 Leadership Cohort Participants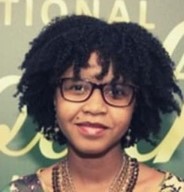 Aallyah Thomas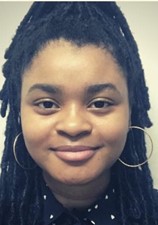 Yedidyah Allen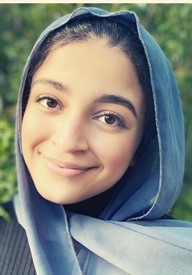 Zahra Al Hilaly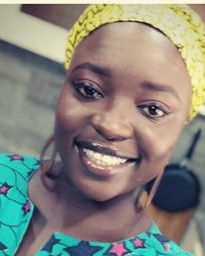 Rose Manga
Nerat Pam-Hworo
Mayowa Oni-Orisan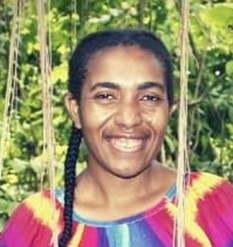 Hannah Athaliah James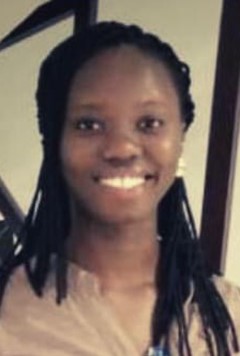 Adaeze Muonyelu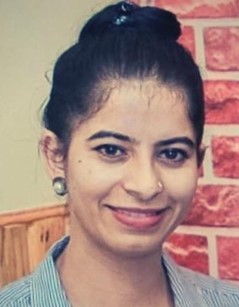 Rajina Neupane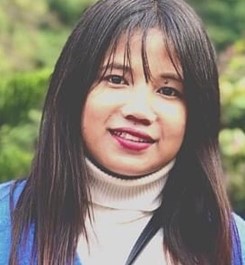 Roni Shakya